There is a rising demand for ways to grow your own food. In a modern busy life, tending to a plant's needs might be your last priority. And even if you do have time, you might not know how to keep it alive.
Enjoy growing herbs or chili without effort. Botanium Vega takes care of the plant for you, thanks to automated, soil-free growing.
Botanium Vega comes with a wider design than its predecessor with room for up to four plants. 
Built-in water tank with automatic watering
Vega features a water tank with room for 5 liter (1.3 gallon) of water. Compared with our first Botanium, this is 5x the volume and 25% more water per plant. (if you grow four plants in it). Thanks to this, the water lasts for many weeks.
Vega automatically waters your plants multiple times per day. We have also made it possible to change this schedule so that you can make it water every hour or just once every day.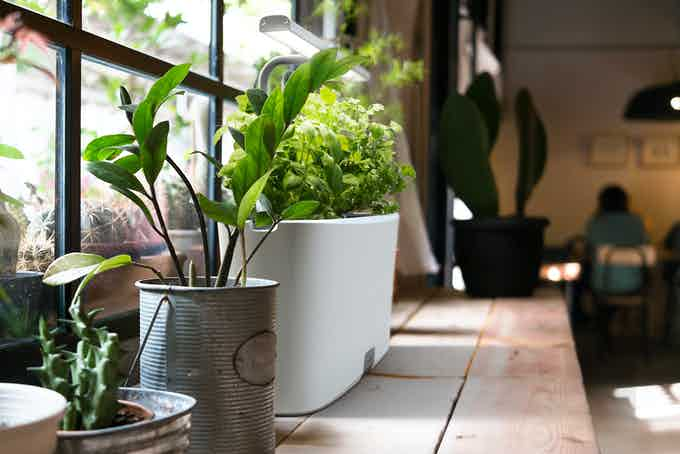 Soil-less gardening - more productive plants
Botanium Vega uses soil-less - so called hydroponic - gardening technology to grow plants from seed. This has many advantages - the plants can grow larger using less roots, and they will also regrow quicker after harvest.
This also enables the Vega to automatically water the plants without needing to measure the moisture in the soil.
App connectivity + built-in lamp
By popular request, our new Botanium Vega is connected to your smartphone using the Botanium app. Use it to get notifications when you need to refill it, and to monitor your Botanium when you are away from home.
We also include a powerful 20 watt LED growing light that enables you to grow anywhere - even during the dark winter. It can be adjusted in height and controlled through the Botanium app. 
Botanium Vega
Lorem Ipsum has been the industry's standard dummy text ever since the 1500s