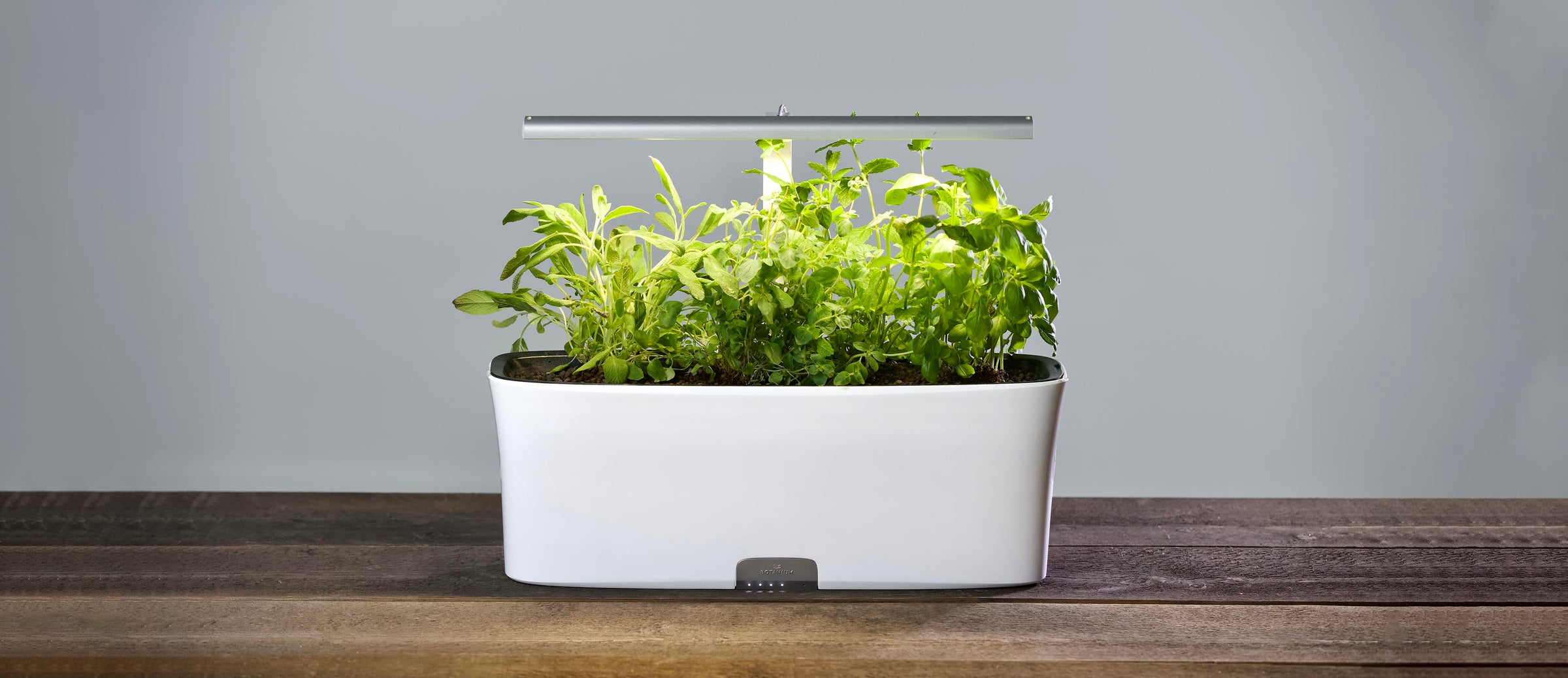 mind growing
Meet Vega
In a modern busy life, tending to a plant's needs might be your last priority. And even if you do have time, you might not know how to keep it alive.

Botanium Vega takes care of the plant for you, thanks to automated, soil-free growing. Botanium Vega comes with a wider design than its predecessor - with room for up to ten plants. 
Preorder here!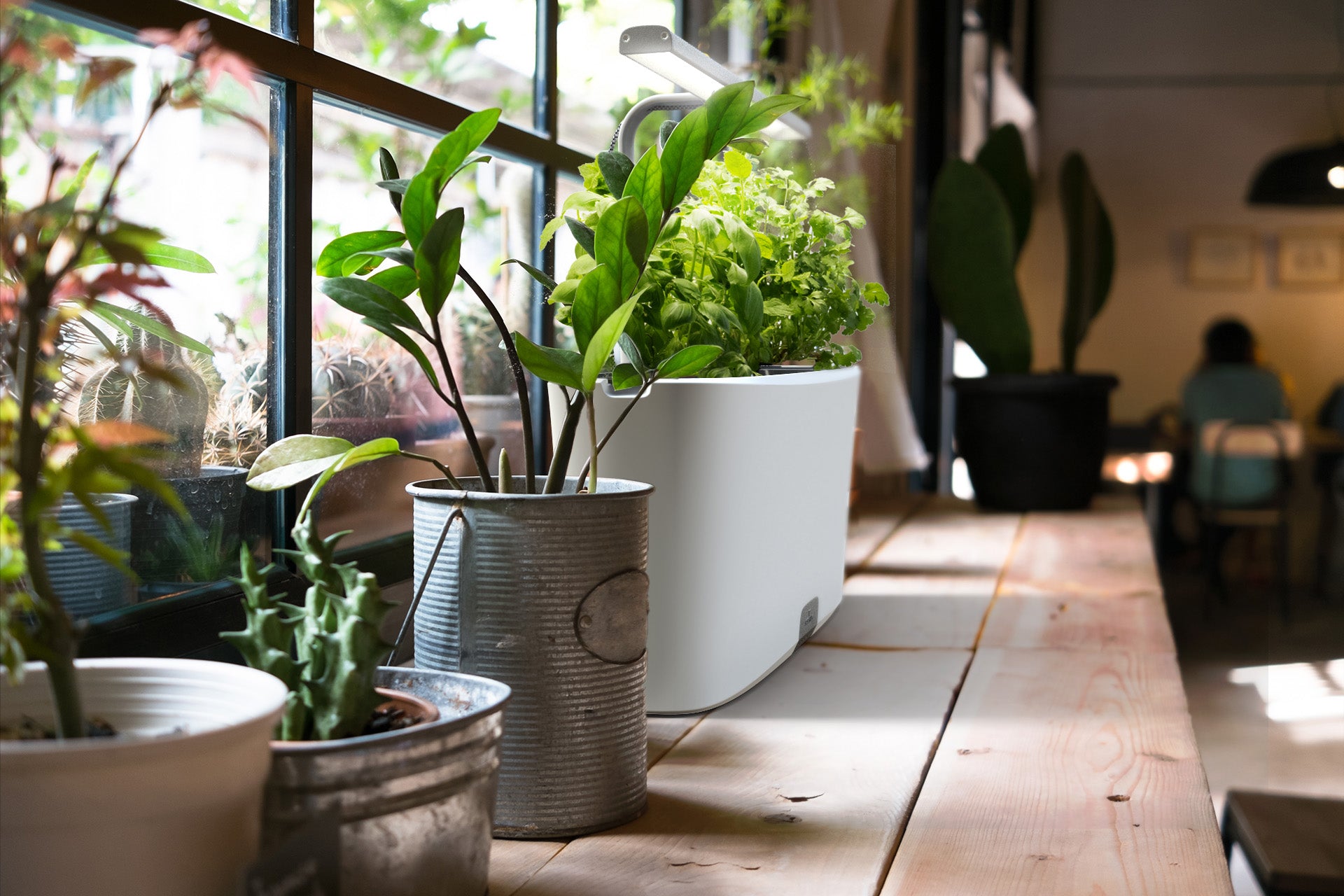 grow with us
The next generation Botanium
Botanium Vega has everything that the original Botanium has and comes with extra features and larger capacity.
Even more automated than before, Vega makes it easy to grow your own food indoors, year-round.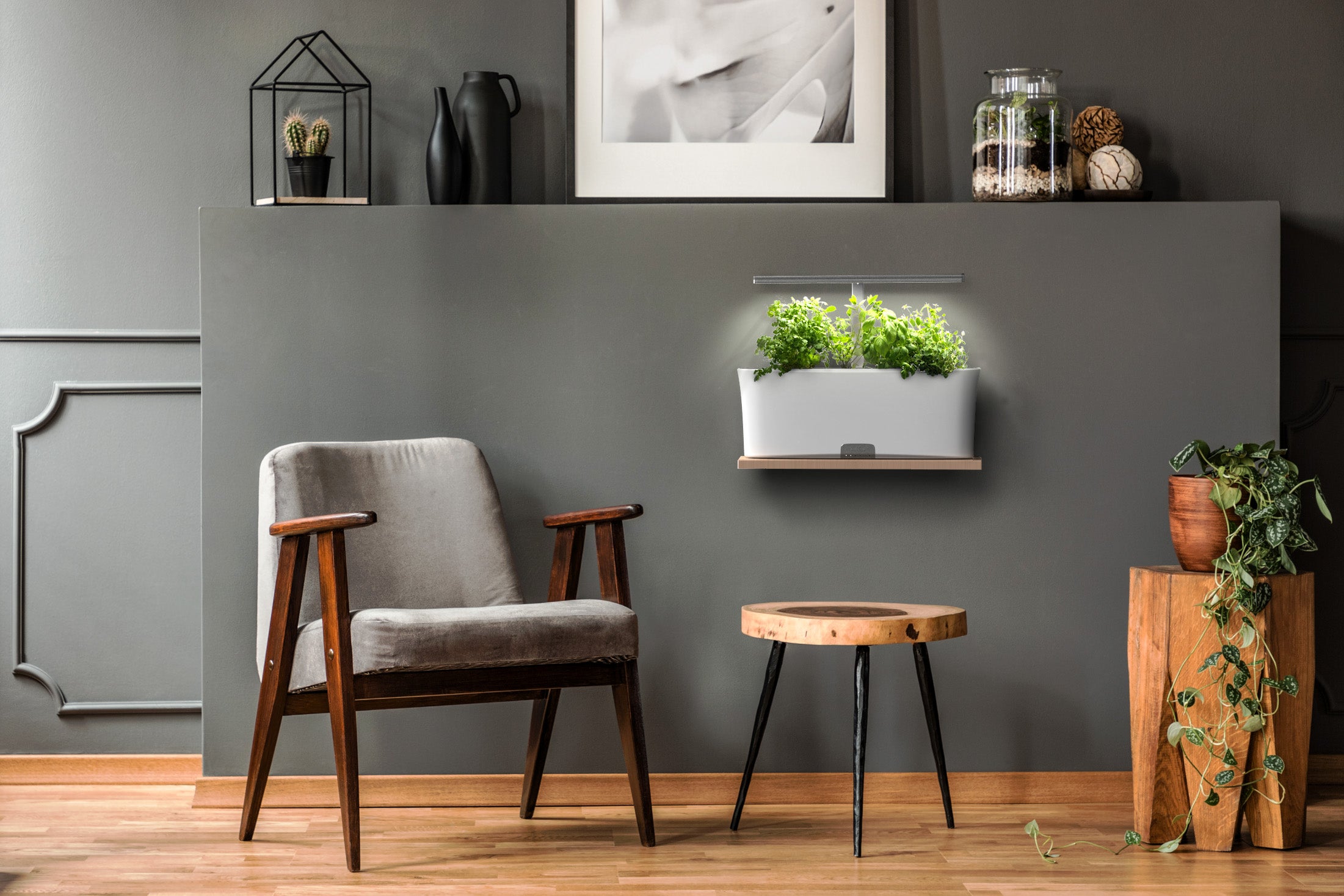 Lighten up
Connect with your plants
Our new Botanium Vega is connected to your smartphone with the Botanium app.
Included is also a powerful 20 watt LED growing light that enables you to grow anywhere - even during the dark winter. It can be adjusted in height and controlled with the Botanium app.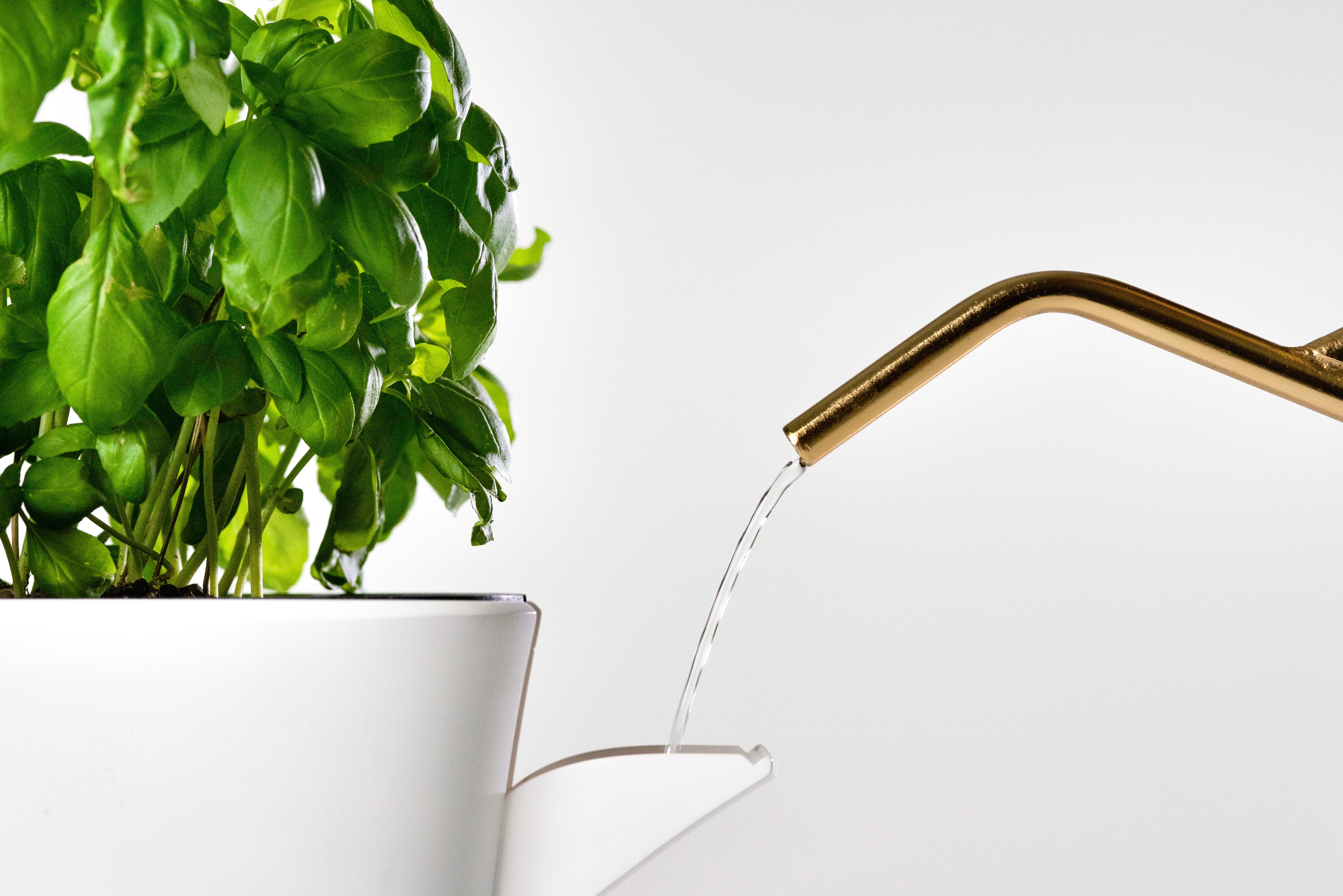 Large water tank
Vega features a water tank with room for 5 liter (1.3 gallon) of water.

Compared with our first Botanium, this is 5x the volume and 25% more water per plant. (if you grow four plants in it).

Thanks to this, the water lasts for many weeks.
Powerful grow light
The lamp is equipped with state-of-the-art LEDs that are attached to a lamp screen made of extruded aluminum. This screen does not only eliminates glare, but also works as a powerful heatsink that makes it possible to run the LEDs cool - making them run efficently at 175 lumen per watt.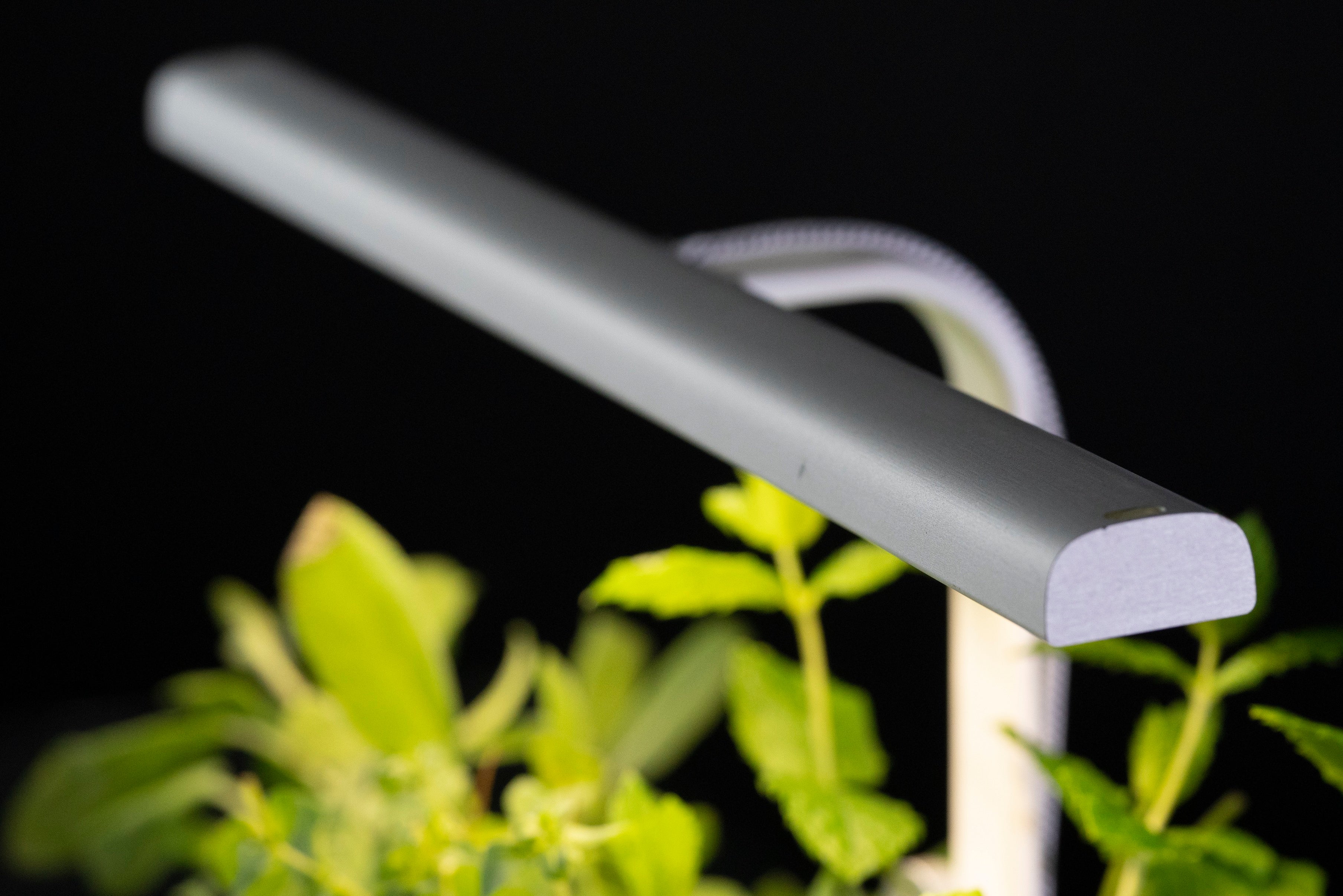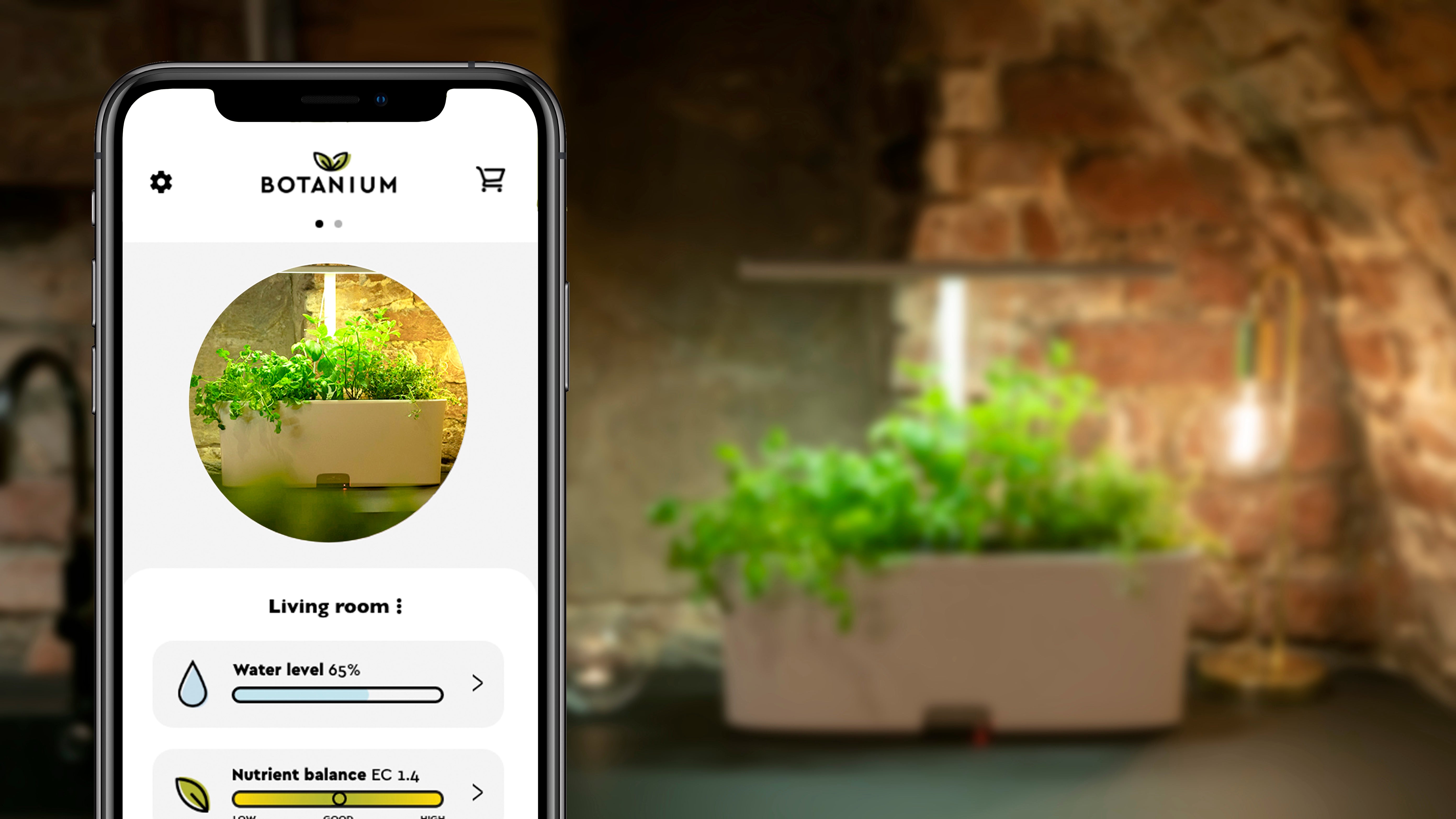 Connect with your phone
By popular request, our new latest Botanium is connected to your smartphone using the Botanium app.

Use it to get notifications when you need to refill it with water and fertilizer, and to monitor your Botanium when you are away from home.
Details
Dimensions:530 mm (20,9") x 145 mm (5,7") x 200 mm (7.9") (without lamp)
Color: White, green and grey
Plug: Vega will be shipped with plugs for Europe, US, UK, Japan and Australia/New Zealand.
Power: 12V
Lamp: 20 w LED light, 200 ppfd @ 100 mm
Connectivity: Wi-fi and Bluetooth
Usage: Indoor use only