Plants boost productivity when working from home 🌿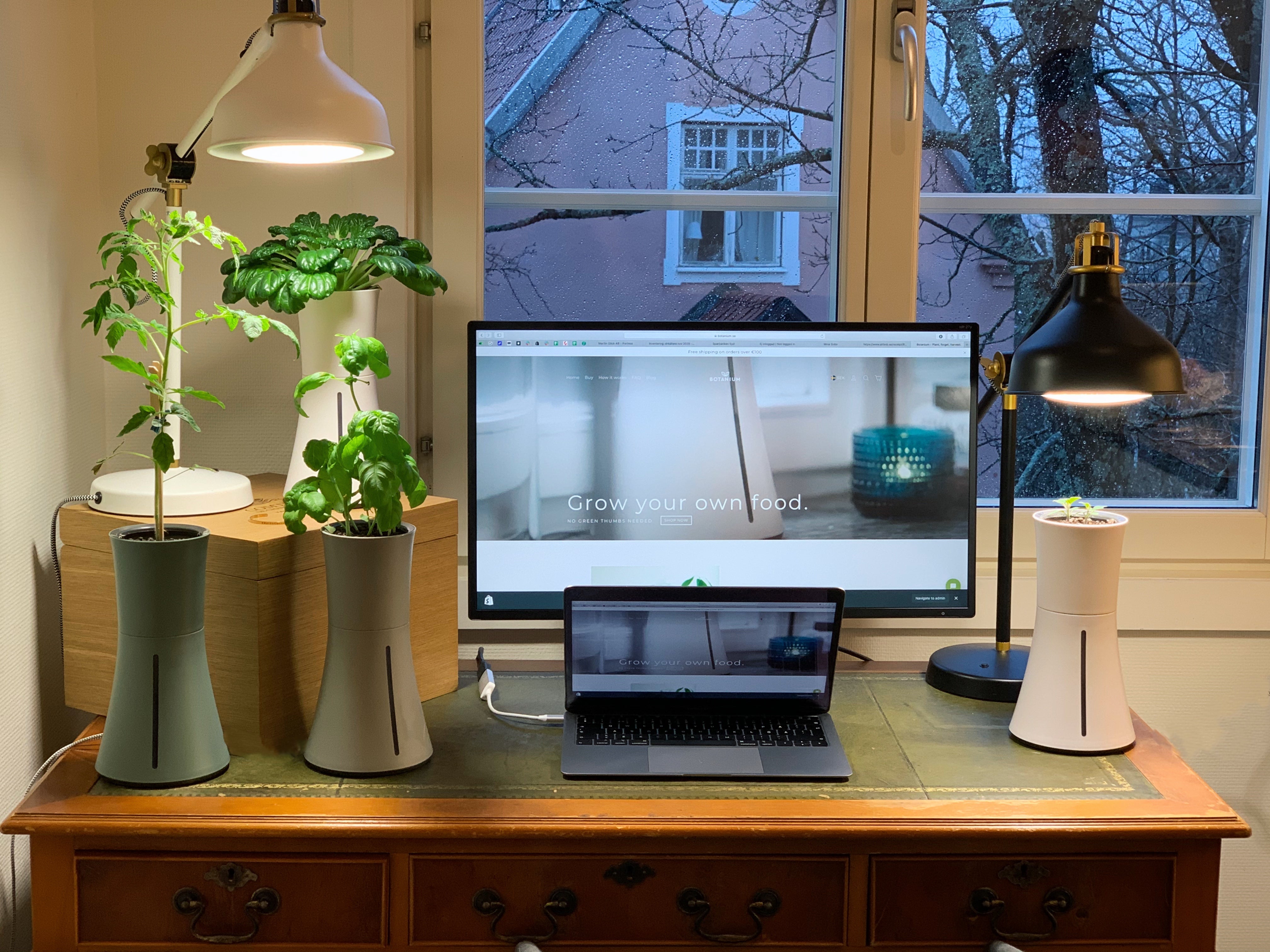 Confronted with the current reality of spending more time at home it might be difficult to make sure our physical and mental health is taken care of while we work. Plants can help with both - even while working.
Did you know that plants boost productivity? 🌿
Plants: 
Clean the air and creates an oasis
Elevate mood and help concentration

 

Reduce fatigue and anxiety

 

Facilitate creativity

 

Absorb distracting background noise

 
Brighten up your home office 
Indoor gardens are compact, making efficient use of space. They can be used in homes, schools, offices, restaurants, or even hospitals. Automatic watering and nutrients mean you can grow any plant in the easiest way possible. Just put your Botanium on the windowsill in a sunny spot or add some light and you will soon be surrounded by plants that boost your productivity. 
The great thing with your own indoor garden is that it will provide you with nutritious, vitamin-packed greens grown right in your home. It's literally a garden-to-plate experience and you are also helping to reduce harmful emissions by eliminating the need for vehicles to transport your food. At Botanium we are passionate about creating products that simplifies urban gardening. We want everyone to be able to grow their own indoor garden, green thumbs or not 🌱
---