Pasta with Botanium grown tomatoes and basil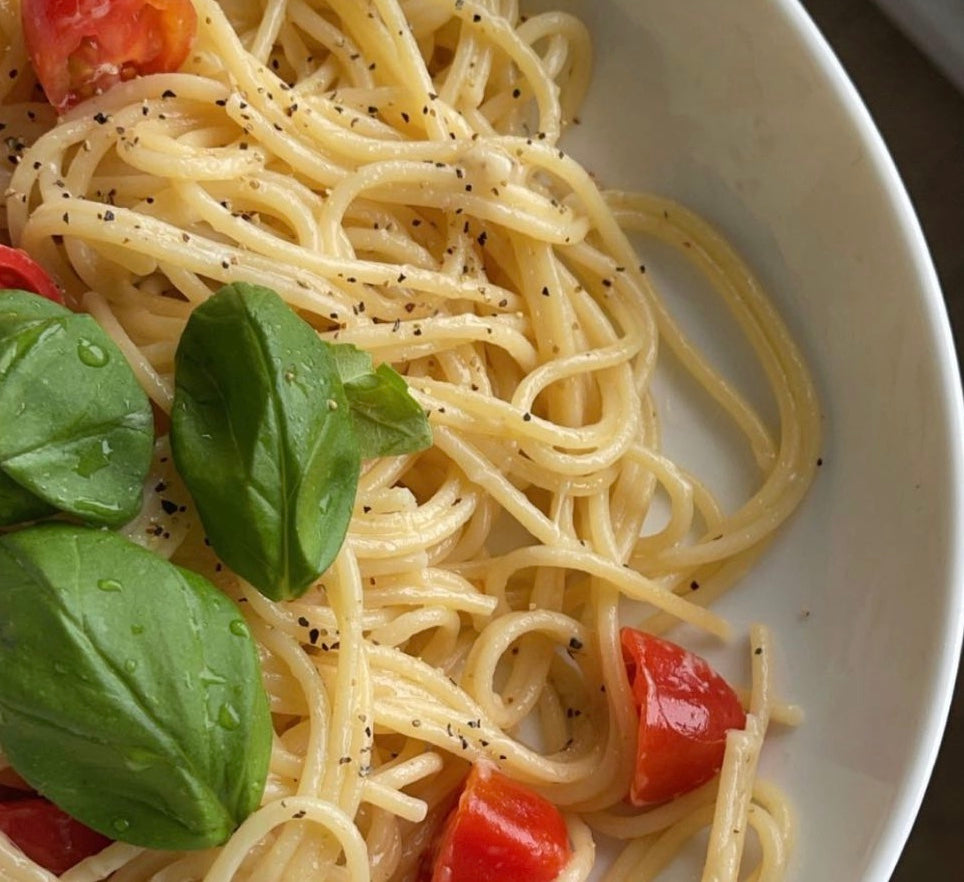 Tasty pasta with olive oil, fresh tomatoes, basil topped with freshly sliced parmesan cheese.
TIME: 20 minutes
YIELD: 4 servings

INGREDIENTS:
300 grams (10 ounces) pasta
1 dl (1/2 cup) olive oil
2 cloves of garlic
250 grams (8 ounces) cherry tomatoes, on twig, halved
Salt and pepper
1 pot fresh basil or oregano
2 dl (1 cup) grated parmesan cheese
PREPARATION
Heat the oil in a frying pan. Put the garlic cloves in the oil and fry on low heat for about 8 minutes.
Remove the garlic and add the halved tomatoes together with coarsely chopped basil leaves. Fry them for a few minutes until softened.
Boil the pasta according to the instructions on the package. Lift the pasta out of the saucepan directly into the pan. It does not matter if a little pasta water comes with, taste with salt, pepper and parmesan. Stir.
Sprinkle with parmesan and top with basil leaves.


BON APPETIT!
---