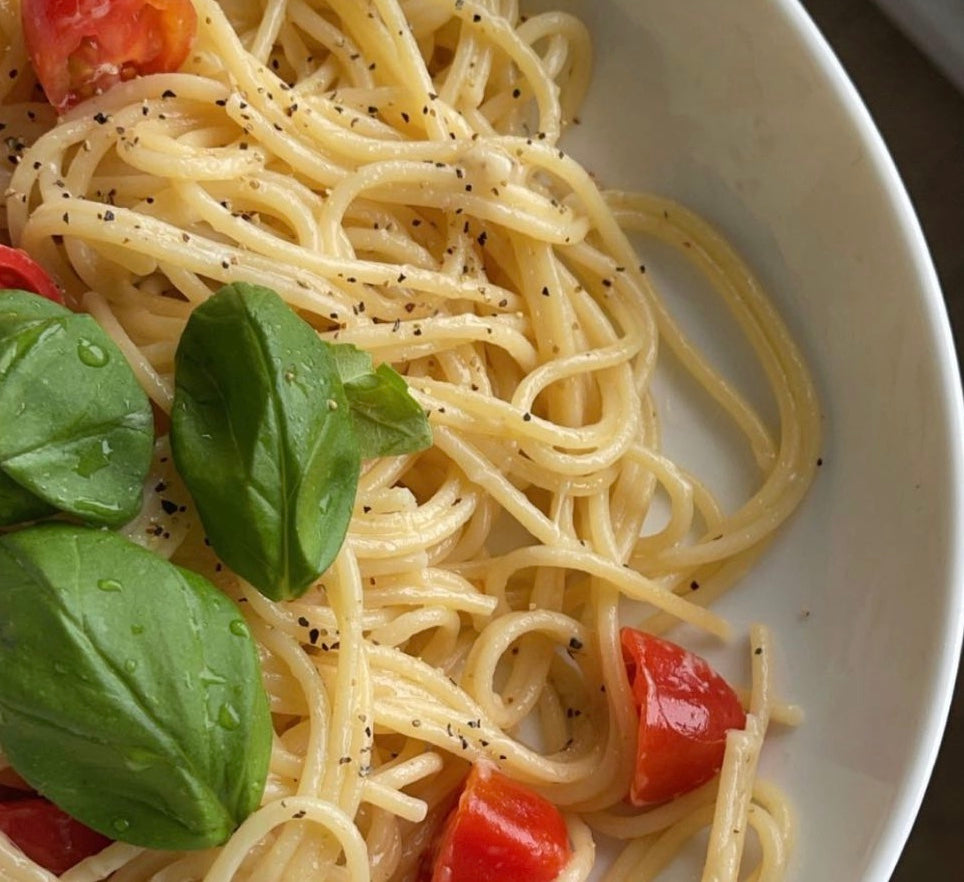 Tasty pasta with olive oil, fresh tomatoes, basil topped with freshly sliced parmesan cheese. TIME: 20 minutesYIELD: 4 servings INGREDIENTS:300 grams (10 ounces) pasta1 dl (1/2 cup) olive oil2 cloves of garlic250 grams (8 ounces) cherry tomatoes, on twig, halvedSalt and pepper1 pot fresh...
Continue reading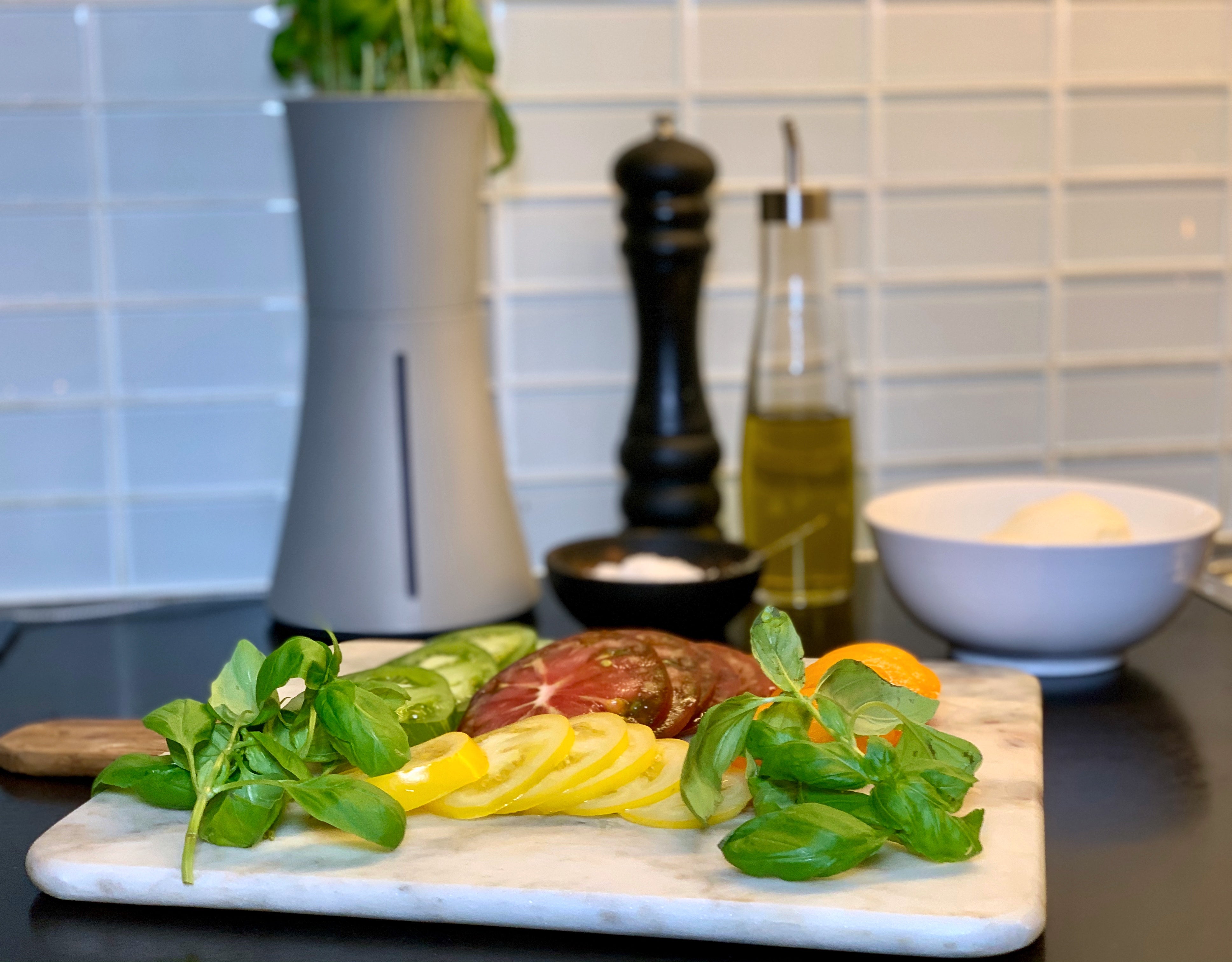 Botanium enables you to grow herbs and veggies using soil-less growing technology. Use your own nutritious, vitamin-packed greens grown right in your kitchen for your cooking. For instance you can use basil and tomatoes grown in Botanium, add some mozzarella...
Continue reading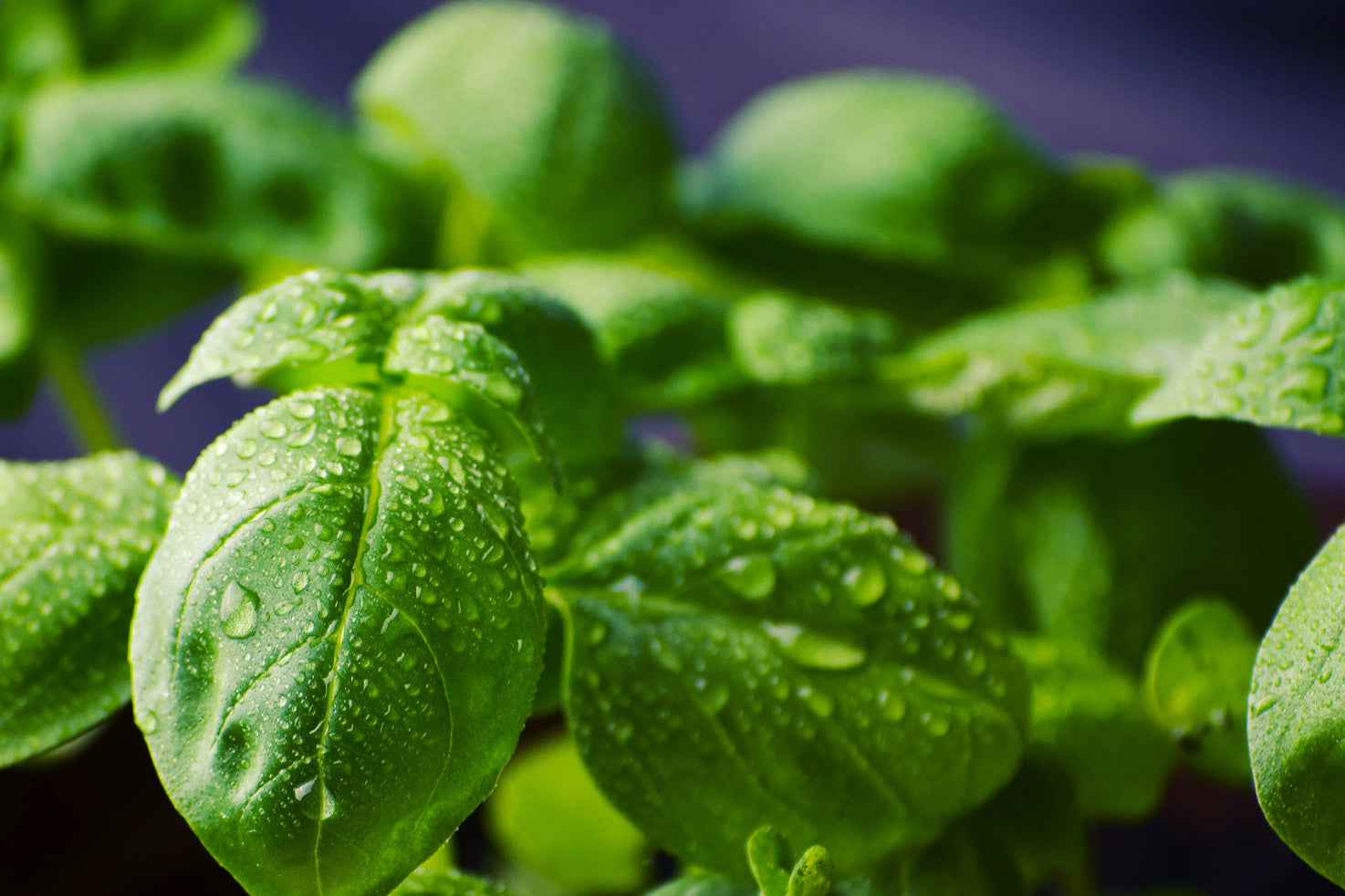 Basil – the immensely popular herb used for pesto, salads and pasta – is even considered holy in some places of the world. This is how to grow it.
Continue reading