Caprese with freshly harvested Botanium grown basil 🌿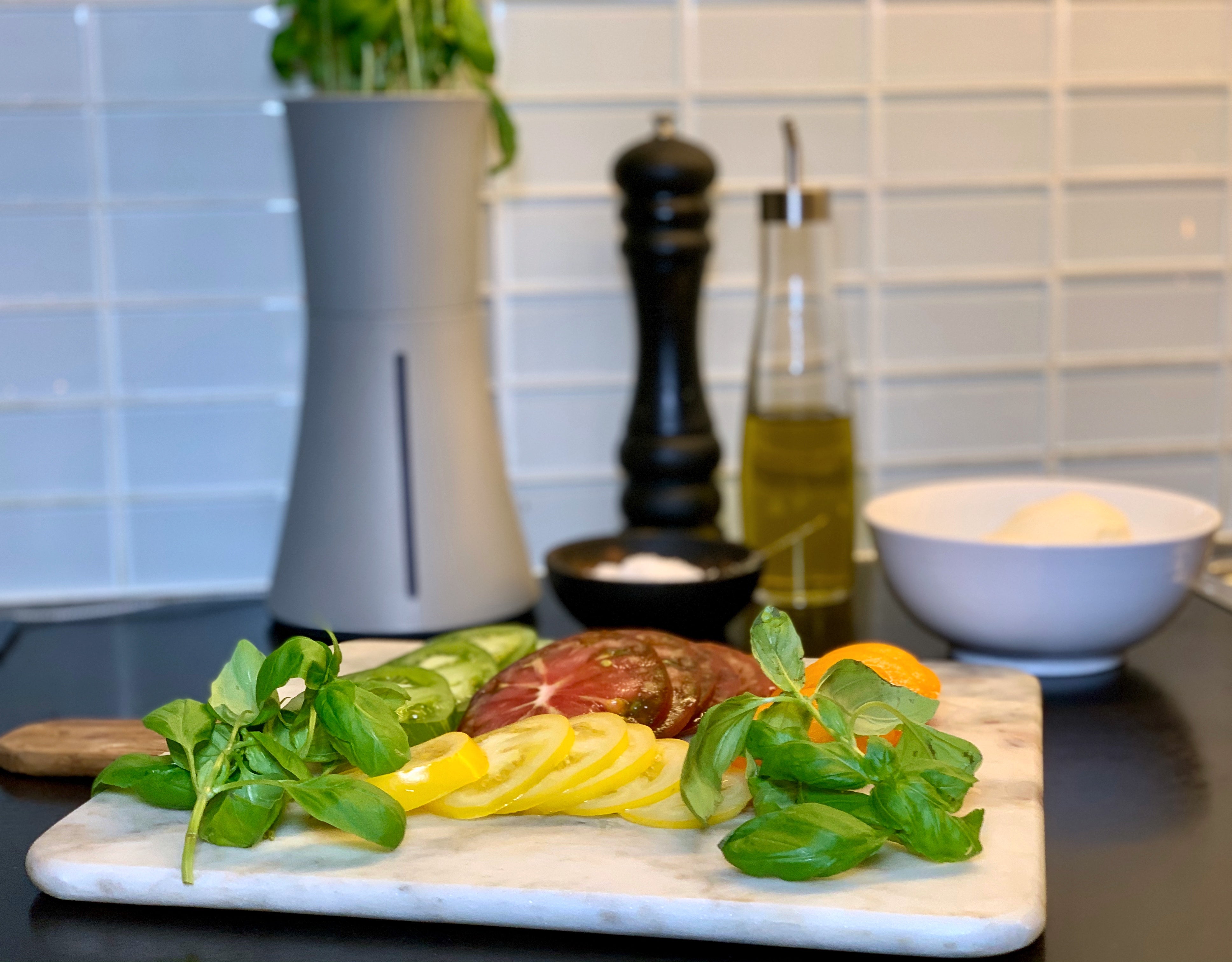 Botanium enables you to grow herbs and veggies using soil-less growing technology. Use your own nutritious, vitamin-packed greens grown right in your kitchen for your cooking. For instance you can use basil and tomatoes grown in Botanium, add some mozzarella and you have a caprese - So delicious! 🌱🍅
Caprese is a simple and good starter. If you do not find buffalo mozzarella, it goes just as well with regular mozzarella.
5 Simple Steps to a Caprese Salad
Cut the tomatoes and mozzarella into slices.
Place them alternately on a serving platter so that they partially cover each other.
Sprinkle with 

freshly harvested Botanium grown basil.

Pepper and drizzle over olive oil and possibly some balsamic vinegar. 
Sprinkle with flake salt.
Good to serve with Italian farm bread, olives, lemons, capers or Italian salami on the side. 
Ready to serve!
---